Computational Contact Mechanics
This research concerns the development and analysis of finite element-based methods for the solution of contact/impact problems between bodies that may undergo large motions and deformations. Much of the work concentrates on so-called ``dual'' formulations, that is those which employ Lagrange multipliers to enforce the constraint(s) of impenetrability. Emphasis is placed on the development of methodologies that are rigorous, robust and suitable for large-scale computations.

The following image is a plot of the true stress in the deformed configuration resulting from a 3-D aluminum rod dynamically impacting a rigid wall. The material is modeled as a finitely deforming rate-independent elastic-plastic solid.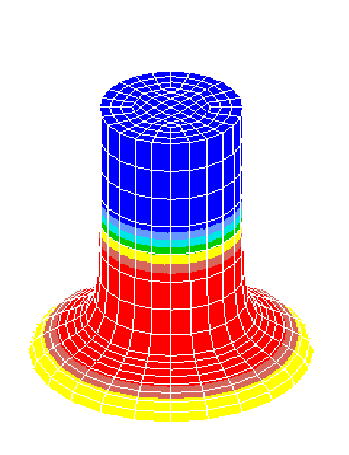 Related Publications: